Enneagram Type 2 Wings: 2w1 and 2w3
---
---
The core focus of Enneagram type 2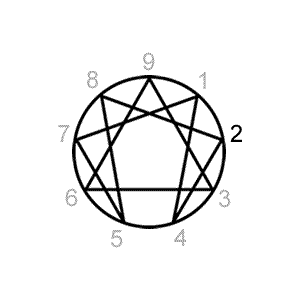 Loneliness and the feeling of being unwanted is the most terrible poverty.
- Mother Teresa
Type 2 Initial Self-Belief: "I am unappreciated as I am."

Type 2 Compensation: "I must find appreciation from and connection to people by responding to their needs and desires."
Type 2 Core Focus: Appreciation comes from responding to the emotional needs and desires of others. This requires that I read their unspoken emotional cues in order to find a way to connect to and support them. From this I also find my role in the world and others' lives.

Personality characteristics that might arise from the type 2 core focus include:

Represses own needs in service of others' needs
Desires to be liked and important in the lives of others
Shifts image to become what others desire or need
Gets their own needs met by meeting the needs of others
Emotionally seduces others to bring them closer
Feels more comfortable giving than receiving
Pays attention to emotional cues more than verbal content
Thinks they know your needs better than you do yourself
Unconsciously expects something in return for what they give
---
The wings of Enneagram type 2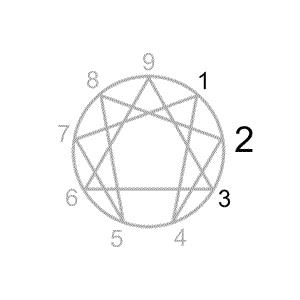 2 wing 1 (2w1) - preferred 1 wing
Common Name: The Servant

more dutiful, of service
more self-critical and unselfish
more emotionally restrained

2 wing 3 (2w3) - preferred 3 wing
Common Name: The Host/Hostess

more ambitous and goal oriented
more attention seeking and image oriented
more direct about what they want
---
What Enneagram authors say about 2w1 and 2w3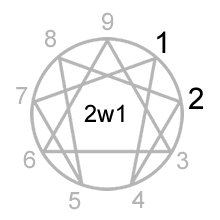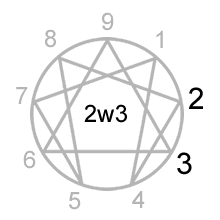 ---
---
Enneagram Tests to Help Determine Wing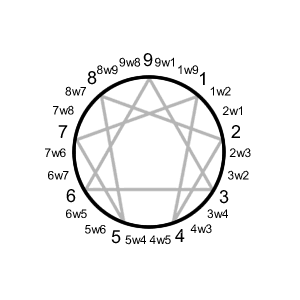 ---
Click here for the Complete Guide to the Enneagram.
This free guide explains
the nine Enneagram personality types
the many type variations within type
where the types came from (origins and history)
how the types use the Enneagram symbol
Click here for Enneagram tests.
These free tests help you find your
primary type
candidate types
preferred wing
intinctual subtype
instinctual variant stacking
center types (gut, heart, and head)
tri-center with wings
---