Enneagram Type 9 Instinctual Subtypes: SP 9, SX 9, SO 9
---
---
The core focus of Enneagram type 9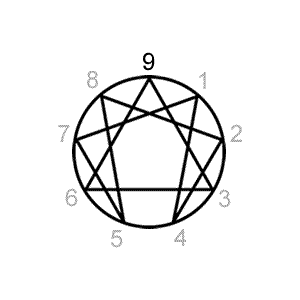 We all have to live together, so we might as well live together happily.
- 14th Dalai Lama
Type 9 Initial Self-Belief: "I am not in unity as I am."

Type 9 Compensation: "I must accommodate others' agenda and opinions in order to feel at ease and in harmony with them."
Type 9 Core Focus: Harmony comes from getting along with others and falling into comfortable routines. This requires that I accommodate others by finding common ground and minimizing my own agenda when around others as well as finding comfort and peace of mind for myself.

Personality characteristics that might arise from the type 9 core focus include:

Loses sight of own agenda in favor of the agenda of others
Smooths over conflict in order to keep the peace and feel more at ease
Has difficulty establishing goals and following through on them
Struggles with inertia: getting going or changing course once underway
Gets lost in peripheral activities that don't serve the primary objective
Avoids creating separation from people by going along to get along
Supresses anger which may surface as stubbornness or passive-aggressiveness
Finds it difficult to prioritize because everything can seem equally important
Numbs themself through comfort seeking and getting lost in routine
---
Enneagram type 9 instinctual subtypes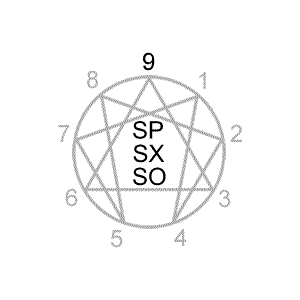 SP 9 - Appetite, Collector: numbs oneself through eating, physical comfort, and routine activities; collects things and may have trouble deciding what to throw away; substitutes essential needs and wants with non-essentials.

SX 9 - Union, Fusion: sense of being comes from merging with significant others; can have difficulty individuating and standing on their own without reference to other; tendency to lose sight of own needs and desires in favor of other.

SO 9 - Participation (counter-type): participates in order to feel a part of the group; prioritizes group needs above their own and works hard toward those needs; fun-loving, sociable, congenial, doesn't weigh others down with own woes.
---
What Enneagram authors say about type 9 instinctual subtypes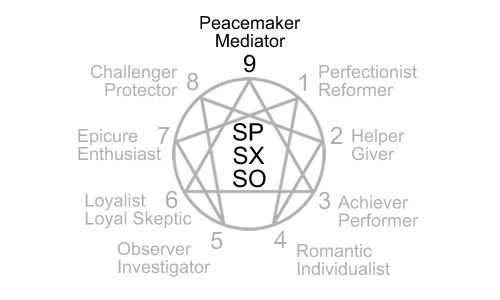 ---
---
Enneagram Tests to Help Determine Instinct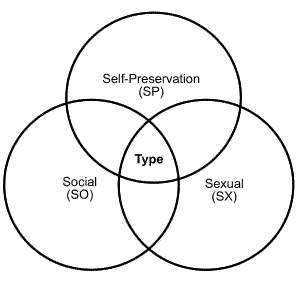 Instinctual Subtype Test
This test compares the three instinctual subtypes for a given type.
Use when you know your type and want to find your instinctual subtype for that type.

Instinctual Variant Stacking Test
This test ranks the three instincts to determine your preferential order of the instincts.
Use when you want to know your instinctual variant stacking independent of type.
---
To learn more about Enneagram personality type 9 click here.
---
Click here for the Complete Guide to the Enneagram.
This free guide explains
the nine Enneagram personality types
the many type variations within type
where the types came from (origins and history)
how the types use the Enneagram symbol
Click here for Enneagram tests.
These free tests help you find your
primary type
candidate types
preferred wing
intinctual subtype
instinctual variant stacking
center types (gut, heart, and head)
tri-center with wings
---